Having a good quality softball bat, or even having a complete set of good quality softball equipments adds up to your game performance. It also plays an important role in helping you perform well during your games.
Today you will get to know the the top 5 things you needed to take into consideration in choosing softball bats.
Top 5 Things to Consider
Before buying your desired bats, it is important that you take note of the few important things that you need to take into consideration in buying a bat. Remember, bats can make a huge effect in your overall game performance. It is wise to choose the right one that is suitable in giving you the best game of your year.
Certified by associations
You may notice that there are certain logos and marks on the bat. Like, USSSA, ASA or ISF. These are just a few associations that partners with different brands in making and manufacturing the best softball bats. Bats are checked and approved by associations to make sure that the bats are made with quality that can carry the pressure of playing softball.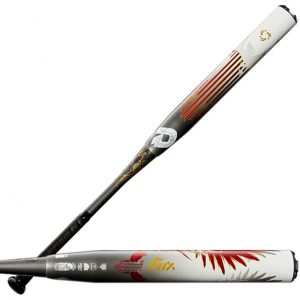 That is why if you find a certain bat without prints of these associations then that simply means that bat is not certified for playing. Or otherwise, the bat was not thoroughly checked by associations that are experts in the game.
Design
 The design of the bat plays an important factor in giving the player the comfort of holding and carrying the bat during the game.  You also have to make sure that the bat you are buying is suitable for either slow pitch or fast pitch. The design of the bats basically varies from the type of game you are using it, so make sure that you carefully choose it to make sure you are getting the right bat for it.
Weight
One of the most important parts in choosing your bat is its weight. It is important that you take this into consideration because weight can do part in your play. However, weight differs in the brand and model of the bat and it basically differs in your personal preference. So if you are better in light weight bats, then you can go for it. While if you find yourself performs much better in a heavy weight bat, then that is definitely what you have to go for.
Length
Another important thing is length. Ideally you have to buy a length that can go better with your height. If you are standing a little short, it is better that you pick a bat that can go well with your height so that it would not be a little hassle for you during your overall game performance.
Grip
Lastly, make sure that you are getting a good softball bat that has a good tight grip on it. Or atleast a grip that is not slimy that won't let you lose your touch on it. It is better that you feel absolute comfort and carrying and holding your bats to ensure that you are making your best performance.