The need for clear and accurate communication across language barriers is more crucial than ever before. Whether you are a business expanding into new global markets, a legal professional dealing with international documents, or an individual seeking to navigate immigration processes, a certified translation report plays a pivotal role. Certified translation reports, breaking down their benefits and why they are essential in various aspects of life.
A certified translation report isan official document that confirms the accuracy and authenticity of a translated text. They are typically used for legal, official, or formal purposes and are essential for ensuring that the translated content maintains the same meaning and context as the original document.
Ensuring Accuracy and Legal Compliance
One of the primary benefits of certified translation reports is their guarantee of accuracy. These reports are prepared by professional translators who are well-versed in both the source and target languages. They ensure that every word and nuance is accurately translated, reducing the risk of miscommunication.
Legal Recognition and Acceptance
Certified translation reports hold legal weight and are recognized by government agencies, courts, and official institutions. This recognition is vital when dealing with documents such as contracts, immigration papers, and court proceedings. Having a certified translation report can prevent legal complications and ensure that your documents are accepted without hesitation.
Benefits for Businesses
For businesses operating in international markets, certified translation reports offer a multitude of advantages.
Expanding Global Reach
When you are eyeing expansion into new markets, having documents, such as marketing materials and contracts, professionally translated and certified can open doors to a broader audience. It not only enhances your global reach but also establishes trust with potential partners and clients.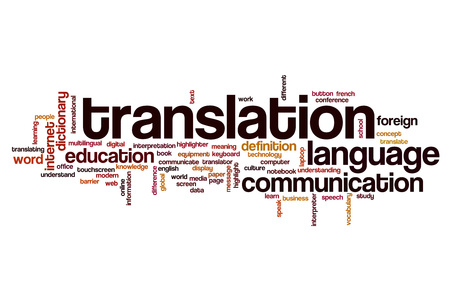 Compliance with International Regulations
In a world governed by various international regulations and standards, certified translation reports are essential for compliance. They ensure that your business documents meet the linguistic requirements of the target market, helping you avoid legal and operational setbacks.
Benefits for Legal Professionals
Legal professionals dealing with international cases and documents rely heavily on certified translation reports.
Accurate Interpretation of Legal Documents
Legal documents are often complex and laden with precise legal terminology. Certified translation reports ensure that the legal meaning is accurately conveyed in the translated version, reducing the risk of misunderstandings and disputes.
Courtroom Confidence
In legal proceedings, the accuracy and authenticity of documents are paramount. Certified translation reports provide the necessary confidence that the translated evidence or documents will be accepted by the court, ensuring a fair and just legal process.